We are convinced that all of you, dear readers of this blog, are experts in your specific fields. However, even the most experienced professionals not seldom underestimatethe most common development mistakes, such asthe absence of the consultation about the knowledge and the expertise of specialists  inother disciplines. Therefore, it is of uppermost importance to share expertise among experts from different fields and collaborate with different departments, such as for example between R&D and Regulatory Affairs already from the very first steps in your product development process in order to achieve the requested goal.
During the past years MDM projects was involved in several gap analyzis in startups and large companies and faced different situation that led the company into a bottle neck situation. For example, we met a situation when the certification department got  involved in medical development only at the final stage, instead from the very beginning. This situation harmed  the project not only  financially, but also led to a delayed time line.
Example A:
A start-up company with an innovative medical device and great market potential, implemented medical devices for intendancy of use "continuous monitoring device". The device  included WIFI/BLE communication and transmitted real time data to TV nurse station. MDM projects performed a gap analysis and found that the device would have been  rejected by the FDA because of a missing build-in information panel. A mistake that could have cost the company half a year of development delay.
The medical device development request compliance to medical certification 60601-1/2, not all specialist has enough experience with medical development design.
And what about Biocompatibility requirements?
Dide you found the appropriate solutions for your mechanics and plastics?
and what about sensors that have direct skin contact? What about ESD compliance for sensors?…….
You see, there are many questions to be answered already during the first design stage.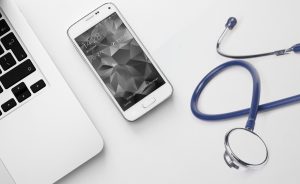 Example B:
A company developed a medical device for the treatment of Alzheimer disease. The medical device was at 60601 certification stage. However, the medical device failed leakage current test (the leakage current was more than  350uA). MDM projects  proposed several solutions to solve this specific problem., For this,  MDM projects  added an external transformer and fixed this problem.  However, this problem  could have been avoided if the gap analysis was done by an expert in regulatory affairs already from the very first beginning.
Another critical area of medical device development is conformity for radiation immunity and emissions.
Example C:
A company that development a home use hair removal device loosed six months in trails to finalize compliance for radiation immunity and emissions because of mistakes in the first stage design. Fortunately, this problem was solved by adding inlet filters improving traces routing, improving flayback and switching circuit.
However, during the gap analyses of the same device MDM projects found non conformity for standby power requirements.
MDM projects believes that one of the most important stages of medical devices development is the initial stage in which specialists from all areas should participate. All issue can be solved by applying